TEDi is a family-friendly neighbourhood supplier that is present not only in big cities but also in rural areas.
It offers daily household, party, DIY, and electrical goods; our range also includes stationery, toys, as well as drugstore and cosmetic products.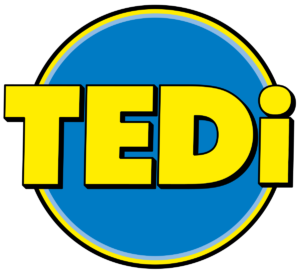 Work
Opening of the first major store in The Mall, Sofia.
We wanted to reach at least 250 000 young and family people from Bulgaria, mostly Sofia, and inform them about the opening of the new TEDi store.
The main purpose was to show the rich variety of goods in the store and how many surprises there will be on the day of opening.
31 influencers participated.
16 of them published videos and pictures days before opening.
15 influencers visited the store on the day of the official opening.